We proudly offer Deka Batteries, as well as other popular brands. The battery brands we carry include Deka, Mighty Max and Power Sonic.
* We do NOT sell Lithium Batteries*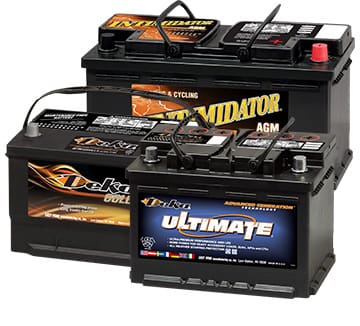 Rapid City's Car Battery Experts
Waking up to a dead car battery in the morning can be frustrating, and knowing the right type of battery your vehicle needs can often be challenging! Rapid City residents trust Dakota Battery and Electric to find the perfect car battery for your vehicle. We will review your automobile's electrical requirements and find the right car battery to suit your needs so that you and your car can stay moving. 
MADE IN THE USA 
BRANDS: Deka/EastPenn, Crown, North Star
We also have Batteries by PowerSonic & Leoch.
We offer Flooded, AGM and Gel Batteries for Cars, Trucks, AG & Industrial Equipment, Boats , RVs, Motorcycles, ATVs & UTVs , Off Grid and more.
What are the best car batteries to buy?
To select the right car battery or batteries we need to know what type of vehicle it is going in. Once we know the specifics we can look at the power needs to start the vehicle. We will then take in to account any additional electric needs such as lights or wenches. After we know the power load your vehicle requires for best performance can we find the perfect battery for you.
The best car batteries to buy are the ones that suit your needs best. There are great brands like Deka and Crown. Really though, your vehicle has specific power needs. We will recommend the best battery based on those needs. A few minutes talking with an expert can lead to better performance and a longer lasting car battery.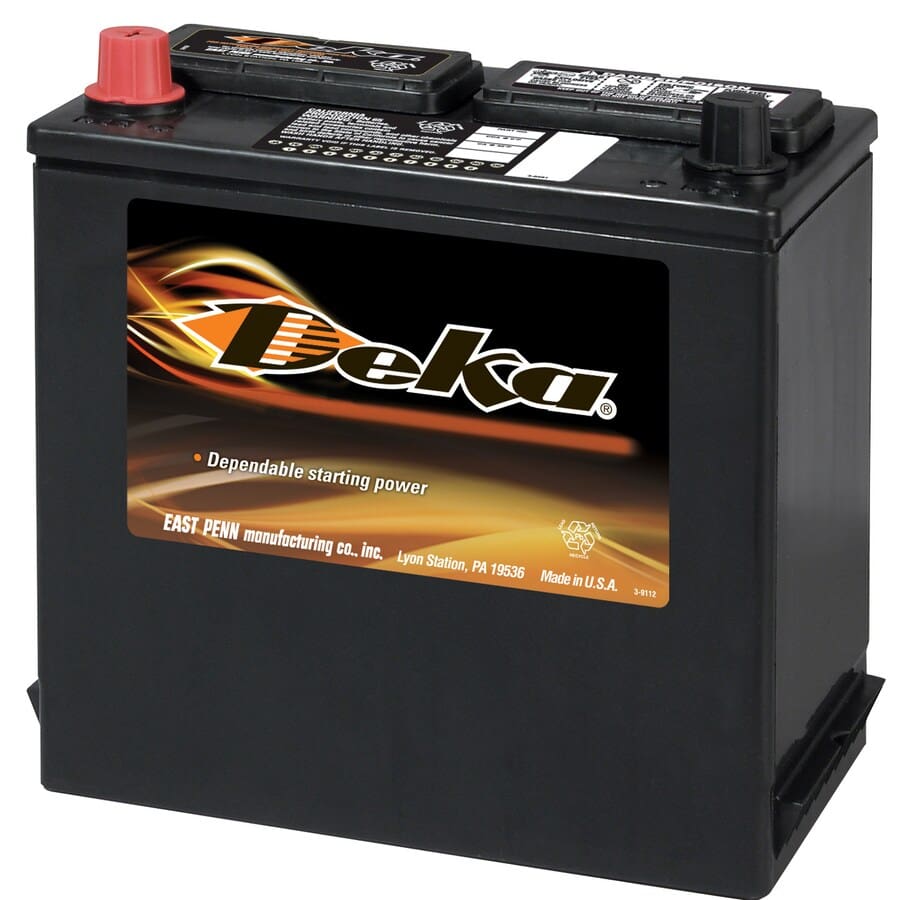 The Deka battery series features dependable starting and reserve power, and Power-Perform™ plates that deliver top quality performance because of their full-frames. They are vibration resistant due to fortified posts, straps and welds. This also helps to maximize current transfer! Finally, the overall battery performance, maintenance and safety is enhanced through its flush cover design.
When should I replace the battery in my car?
Most car batteries in general only have about a three to four year lifespan. After that batteries degrade and become less reliable. If you battery is getting old there are several things you may notice.
Your vehicle may start slower and become sluggish.
Your check engine light may turn on.
The battery may start to swell or leak.
If you notice any of these signs, talk to one of our specialists about getting a replacement before you are left stranded.
Find Your Perfect Car Battery For Your Needs
Our specialists will ask a few questions about your vehicle and recommend the best car battery for you.